My first blog post about fruitarian recipes for weight loss got so much positive feedback that I decided to make another one. This time I will be focusing on recipes that are fruit based. Their raw vegan ingredients and low fat content will help with weight loss in the short and long run.
Please remember that fruitarian recipes can be made with at least 51% fruit and can include raw vegetables as well. This is the most effective wat to achieve long term weight loss. Needless to say people can make anything they want and call them fruitarian recipes, even if they have animal products and no benefits for weight loss whatsoever. This is why I like focusing on recipes that contain at least 51% fruit and no animal products or cooked foods. Keep it raw. Keep it real.
Please take in consideration that this fruitarian recipes are though for the "everyday" person and the portions are set for people who are not used to a fruitarian diet. If these were part of my meal plan I would multiply the amount on each recipe by two or three, especially if I am eating them after a workout.
Fruitarian Recipe for Weight Loss #1: Mamey Pie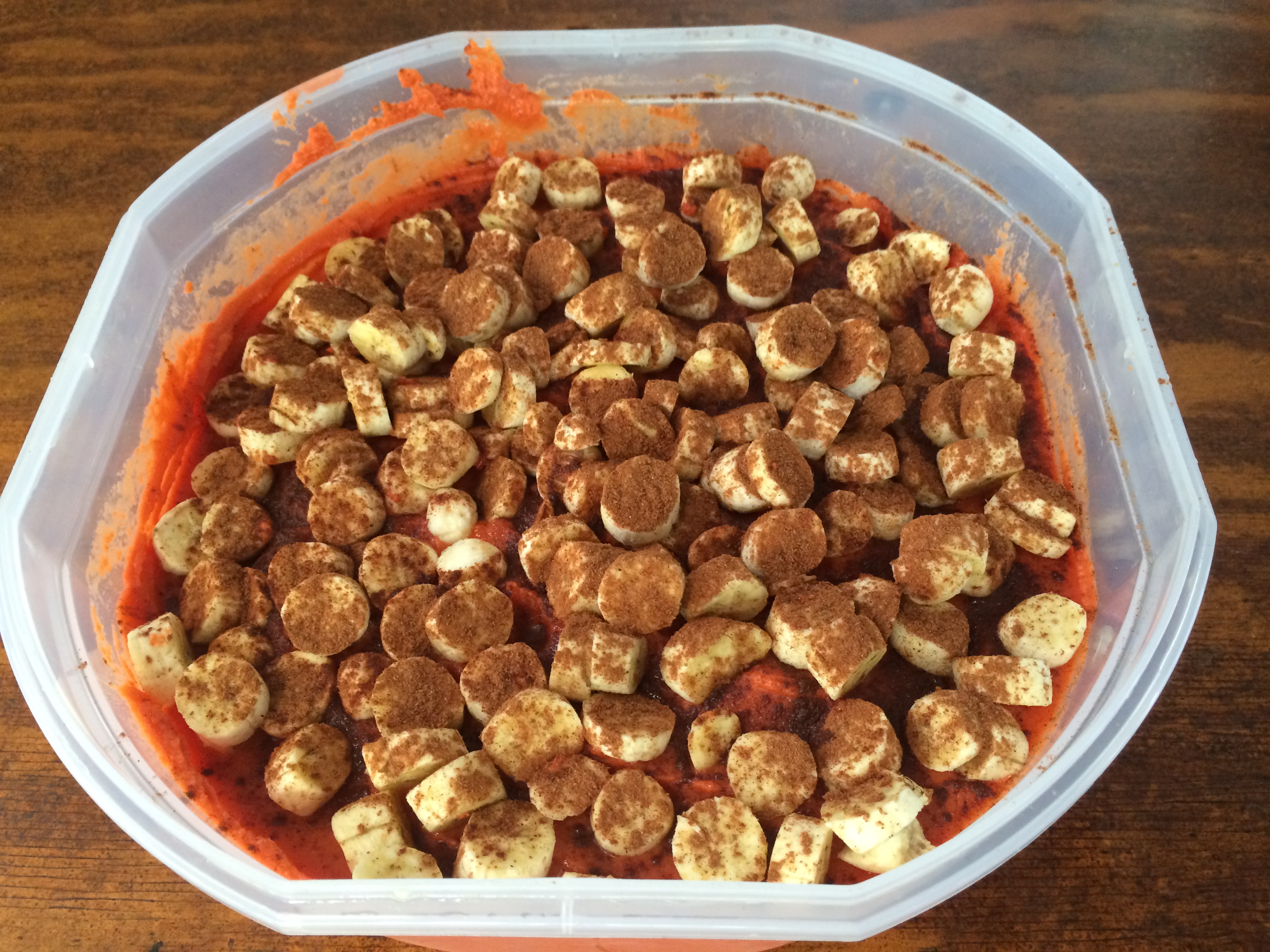 This is a super easy recipe that anyone can make, as long as they have with them some mamey sapote.
Just take the mamey sapote, cut it in half, take the seed out and put the rest on the blender, then take some bananas, peel them and place them in the blender as well. Add a little bit of cinnamon powder and mix it all up together until you get a smooth consistency and then place the mix in a bowl.
You can decorate the plate with some diced bananas and spread some more cinnamon powder on top to make it look nice.
This fruitarian recipe is PACKED with carbohydras and hundreds of calories that will keep you full and satisfied for hours. The water content will be low but it will still help you with weight loss.
If there is no mamey sapote in your area you can substitute it with peaches, nectarines or mangos.
Fruitarian Recipe for Weight Loss #2: Banana & Papaya Smoothie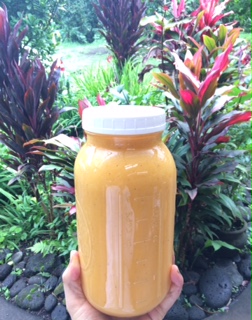 Here is another fruitarian recipe that will help you lose weight. Super simple to make and little need for cleaning up.
Just take one or two ripe papayas, cut them in half and throw the seeds away. Then scoop the inside and throw it in a blender with a handful of bananas. Use as many as you want but try to get a 1:1 ratio of papaya to bananas. You can add some pumpkin spice for flavor but I usually just take it as it is.
This fruitarian recipe is ideal for weight loss since it contains lots of water and the perfect balance of the papaya's digestive power and the bananas caloric count. It won't keep you as full as the Mamey Pie but it will certainly fill you up and help you stay hydrated.
Fruitarian Recipe for Weight Loss #3: Zucchini Pasta with Tomato Sauce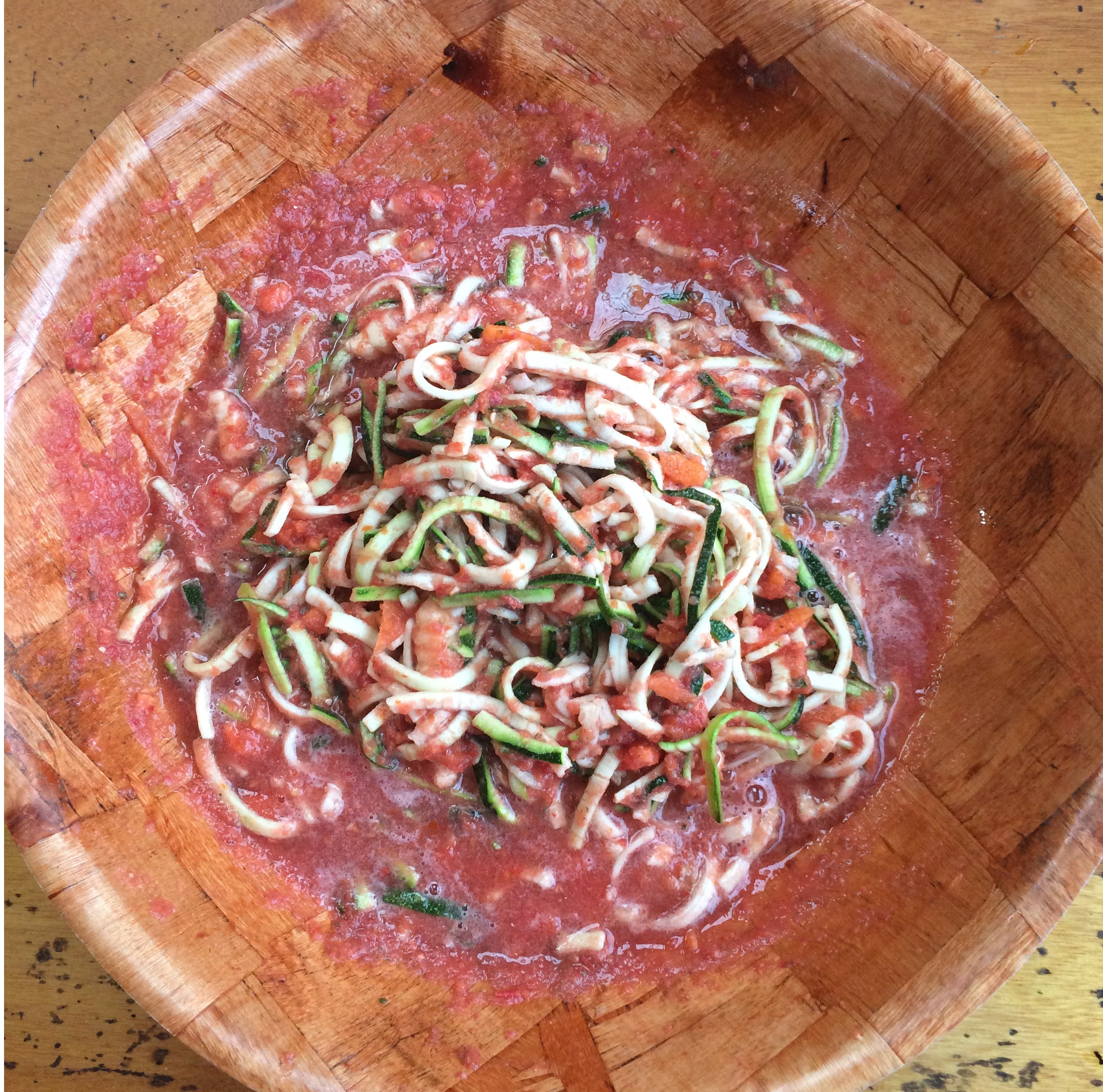 This is one of my favorite fruitarian recipes because it tastes great and takes me back to my time in Italy. It is pretty easy to make and cleaning up is simple as well.
The sauce can be made with slight differences. I usually take the biggest tomato I can find, chop it into fours and place it in the blender. I add 3 cloves of garlic, the juice of half a lemon, some fresh parsley and a table spoon of oregano and then blend it all together.
After that I take a large zucchini, or two, and move it through the spira slicer. I place the zucchini in a bowl and add the sauce on top. Easy, fun and simple.
The zucchini and tomato are both fruits that have high water contents. However, they do not contain many calories so you may want to add an extra tomato and another large zucchini if you are looking to fill up.
Remember
If you are looking for more fruitarian recipes for weight loss and other raw vegan recipes I recommend you look at my other fruitarian recipes for weight loss. You can also get some of the following books which contain awesome raw vegan and fruitarian recipes: