Yesterday marked exactly three weeks since I moved to the Kanekiki raw vegan community in Hawaii. I wanted to make this review of the farm and share what it is like to live in this vegan community.
What Do We Eat?
First of all, let me clarify that Kanekiki is both a vegan community and a raw vegan community. By that I mean that everyone here is follows a 100% vegan diet, except for one intern who is very new to veganism and decided to come to Kanekiki to have an intensive transition to this lifestyle. Outside of that, everyone is a strict vegan, and that is why I called it a vegan community.
On top of that, Kanekiki can also be considered a raw vegan community because most of the people here are aspiring to become 100% raw vegans, including myself. This means that even thought we try to eat 100% raw vegan meal, once in a while we eat cooked. For example, I ate cooked on the third day that I was here, but since then I have only eaten raw foods.
Some people eat raw foods most of the time and once a week, or once a month they eat some cooked foods. There are other people who are more strict and have only eaten raw foods for more than two years. These are the people who I consider to be at the core of our raw vegan community.
There are some strict rules at Kanekiki to ensure that we remain a raw vegan community, at least inside the farm. No one is allowed to eat cooked foods in the property, but we can eat whatever we want when we are outside. This rules also exclude the use of salts and vinegar inside the property, there are reasons for that.
This raw vegan community aspires to follow Dr. Douglas Graham 80/10/10 Diet, also known as a high-carb, low-fat, raw vegan diet.
Everyone is very accepting of the diets other people chose to follow and we all support each other on making the choices that are best for each of us. There are no judgments, just love.
Some of the most common raw vegan meals around the Kanekiki farm include mono-meals and bowls of fruit, smoothies and salads.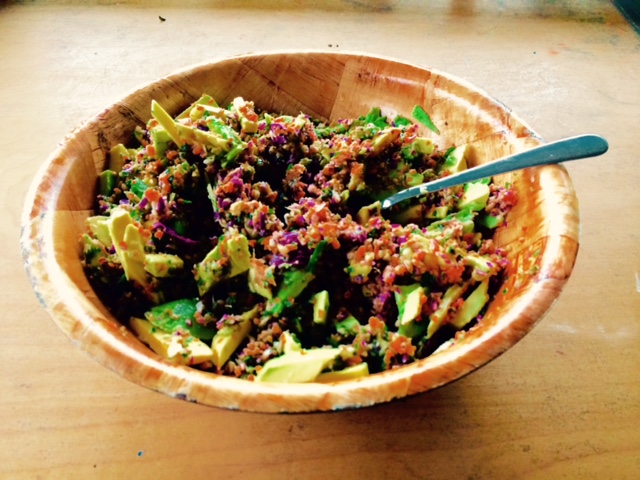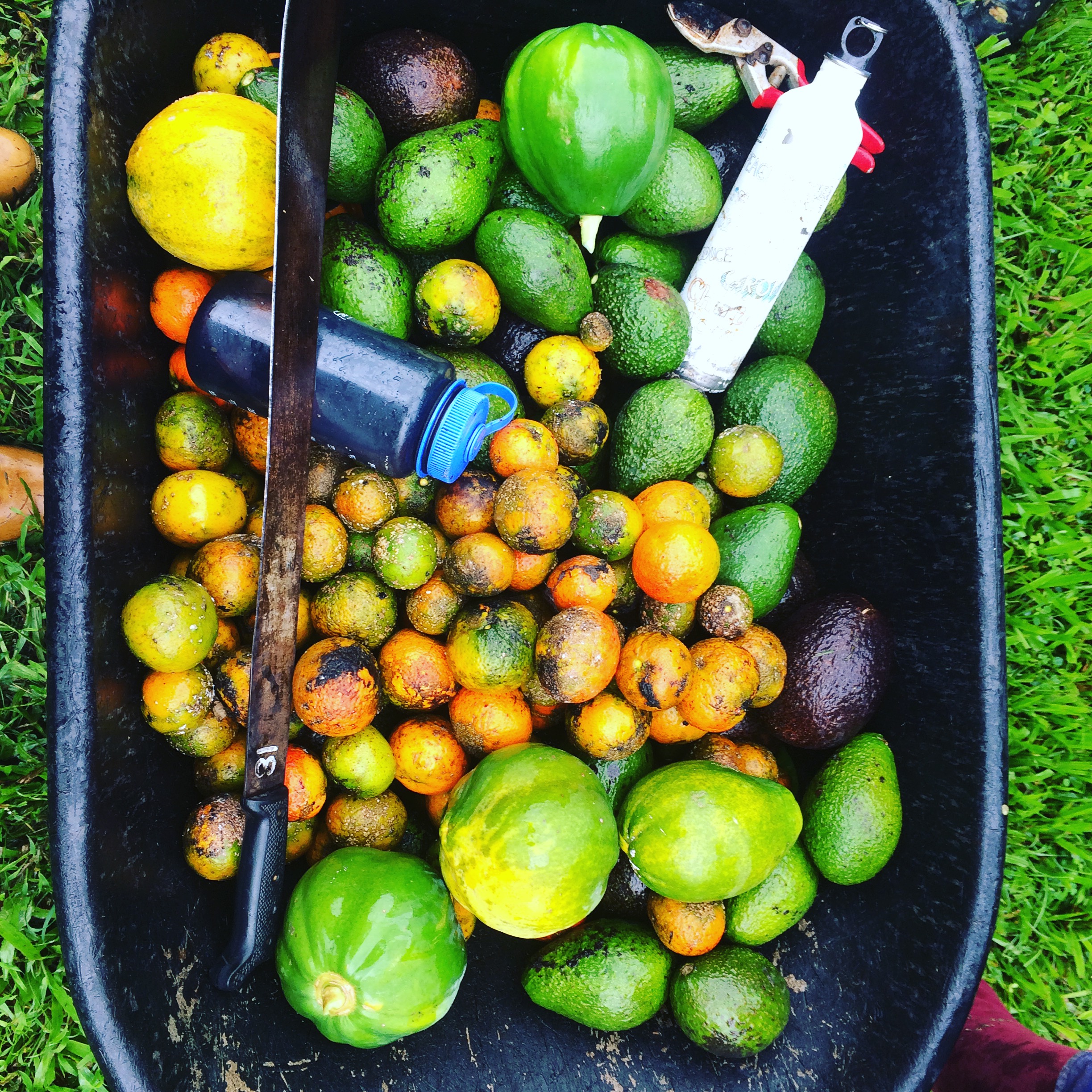 When Do We Eat?
Some people eat in the morning right before our 7:30 a.m. meeting. Other people eat when they finish work, either at 9:30 a.m. if they are interns, or at 11:30 am if they are work traders. Sometimes we eat together around 12 p.m., those are some of my favorite times to share with the Kenakiki raw vegan community.
After that everyone tends to eat whenever they want throughout the day. The people who are still eating cooked vegan food go to town after work to pick up some cooked food from the market or visit some of the vegan restaurants nearby. Those who stay in the farm can eat fresh fruit from the farm or eat their own food which we store in boxes or in containers inside the fridge.
The fridge closes at 5 p.m. so everyone is usually back to Kanekiki by then. Most people eat a salad at night and one or two people are seen eating a little bit later. I personally try to finish my meals as early as possible so I don't go to bed with a full belly.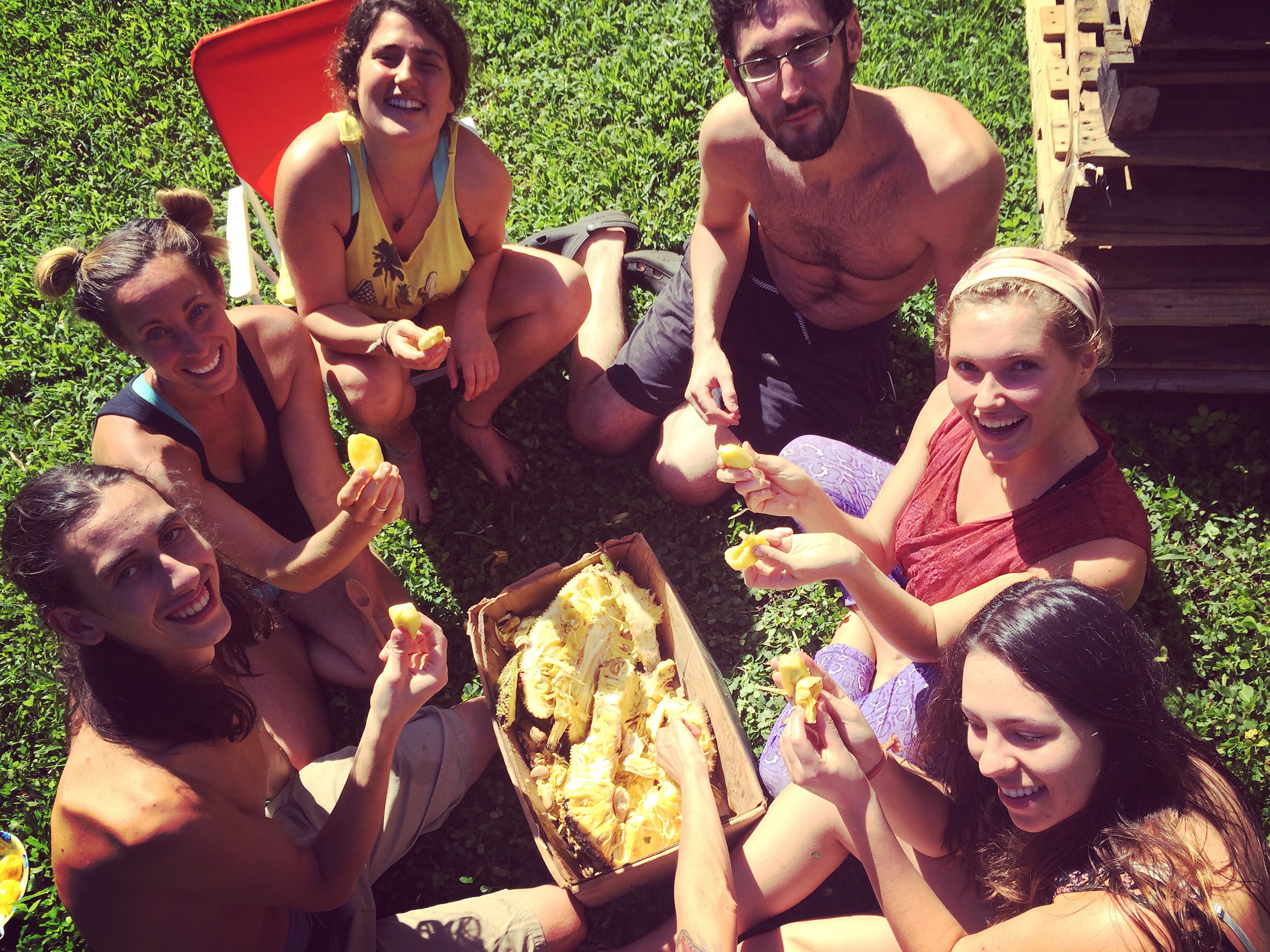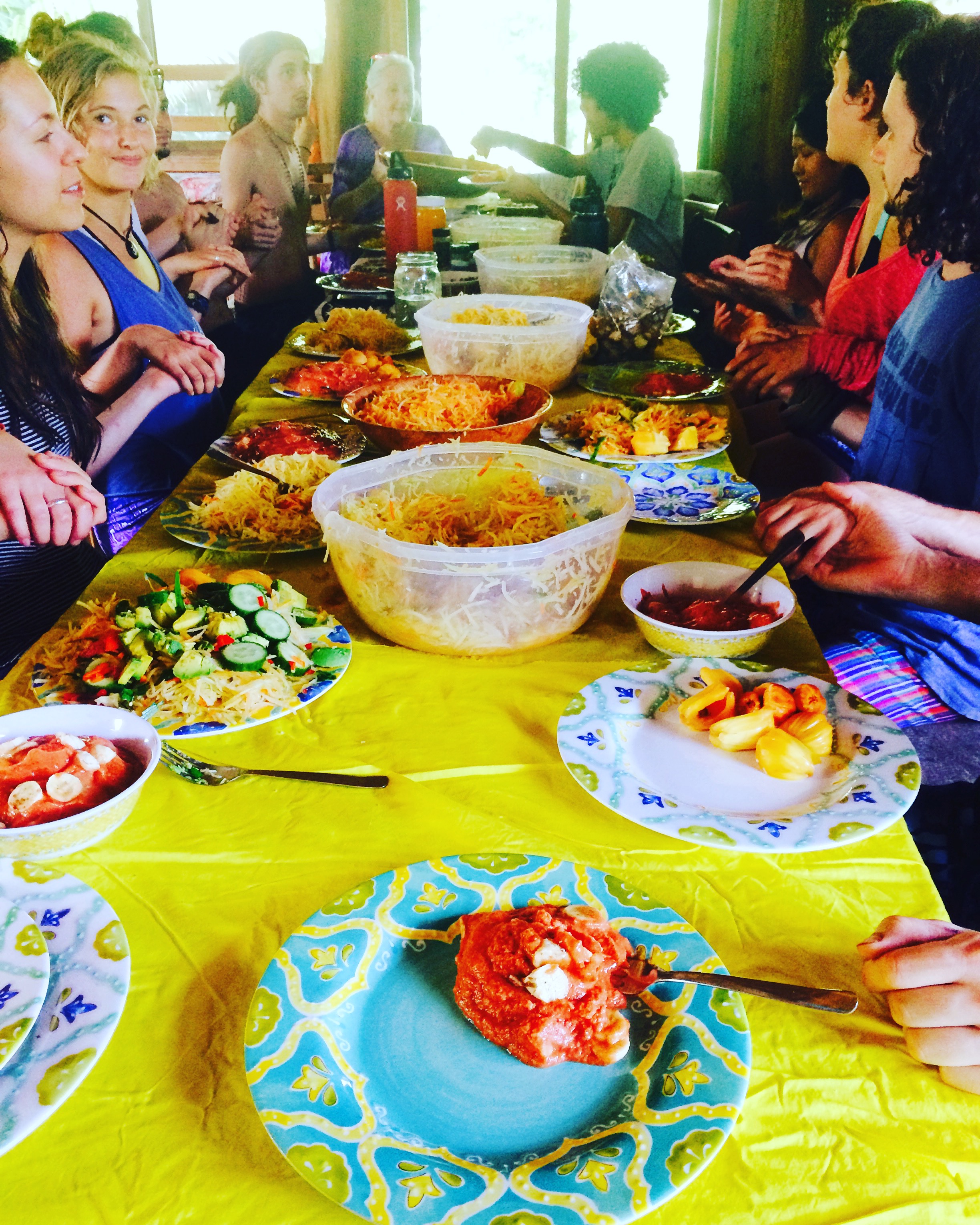 Where Do We Sleep?
There are eight huts distributed around the property. Some of them have one or two beds and are used by couples and partners who want to sleep alone. Other huts have larges spaces and bunk beds that can fit up to seven people under one roof.
When I arrived I was placed on the "Dolphin Hut" which has two bunked beds and very little space. After a few weeks of feeling crowded I asked to move somewhere else and went to the "Rainbow Hut" which is further away but has a ton of space. Now I am sharing that hut with one more person and it feels great.
The huts are open, with mosquito nets instead of windows to let the wind flow through. Some mosquito do get in but only a few, they haven't really bothered me and if I want to I can request for an extra mosquito net to place over my bed.
The beds are small but very comfortable, the Kanekiki farm provides us with sheets and blankets. Right now it is winter in Hawaii and I have never been cold at night.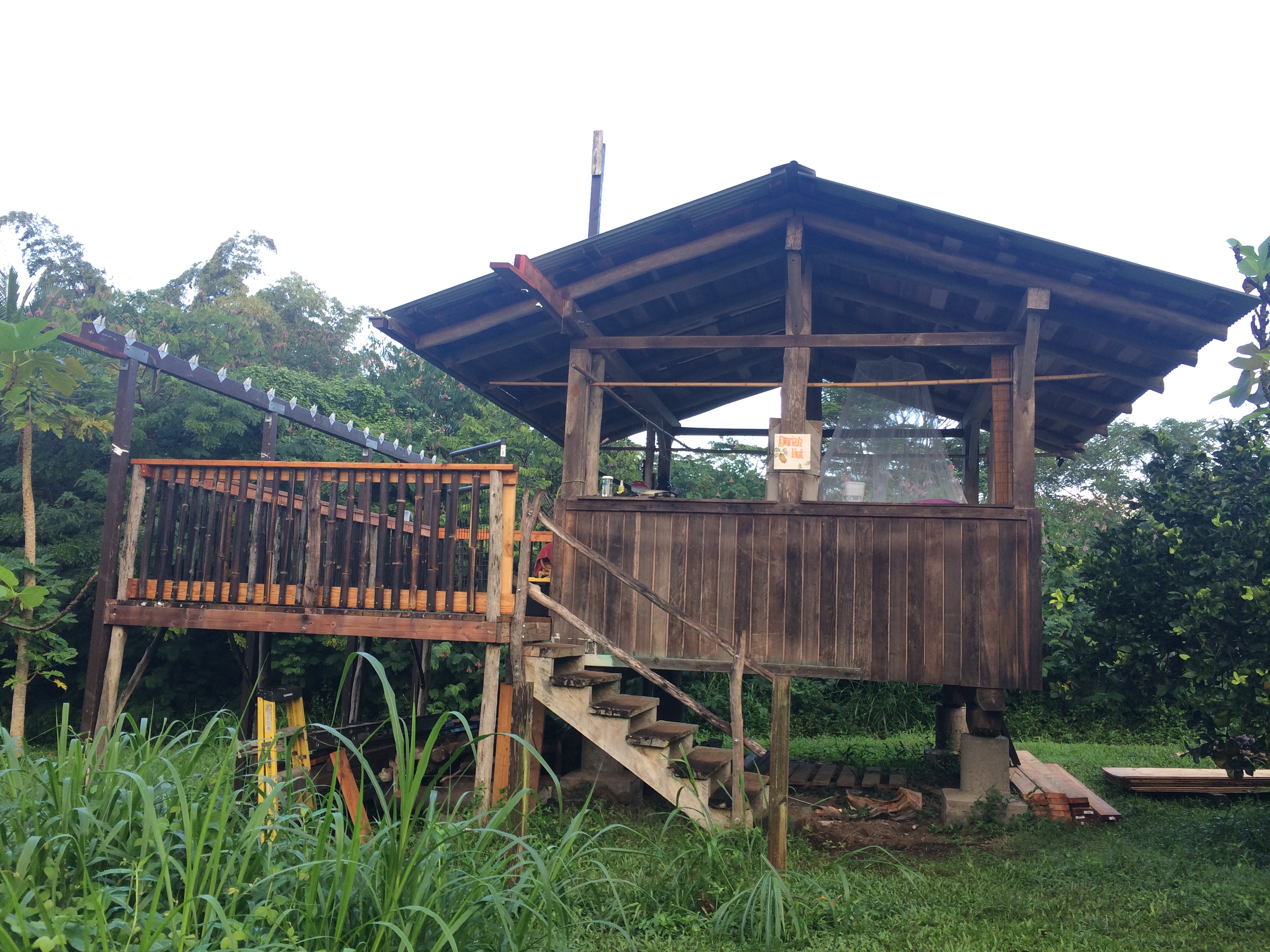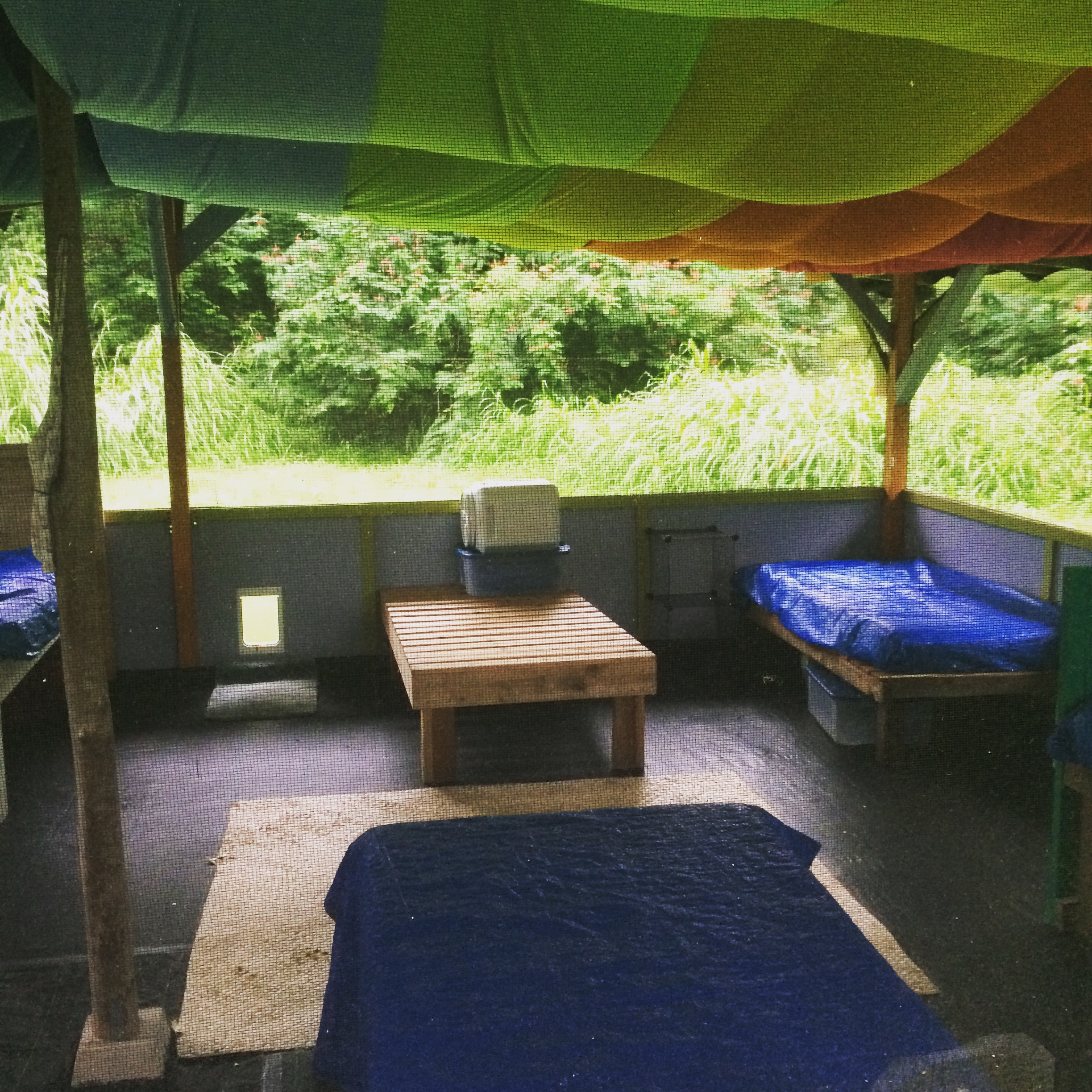 How Do We Work?
Work days are Monday through Friday. Interns work 2 hours per day on the farm and then we do 2 hours of internship work on our own. Work traders do 4 hours of work each day. I usually do my internship hours right after my farm hours so that I am done when the work traders end their day.
The work on the farm varies each day. Mondays and Thursdays we harvest, other days we do miscellaneous tasks like working on the green house, pulling out weeds chopping cane grass, mowing, shredding wood, building roofs, etc. Today we all planted papaya trees, it was a lot of fun! =D
For the most part you are allowed to chose the work you want to do each day. We all meet at 7:30 a.m. and write down on a white board all that needs to get done. Then we volunteer to do that which we want to do or are best at. I love cutting down giant weeds, that is my favorite job so far, harvesting can also be a lot of fun.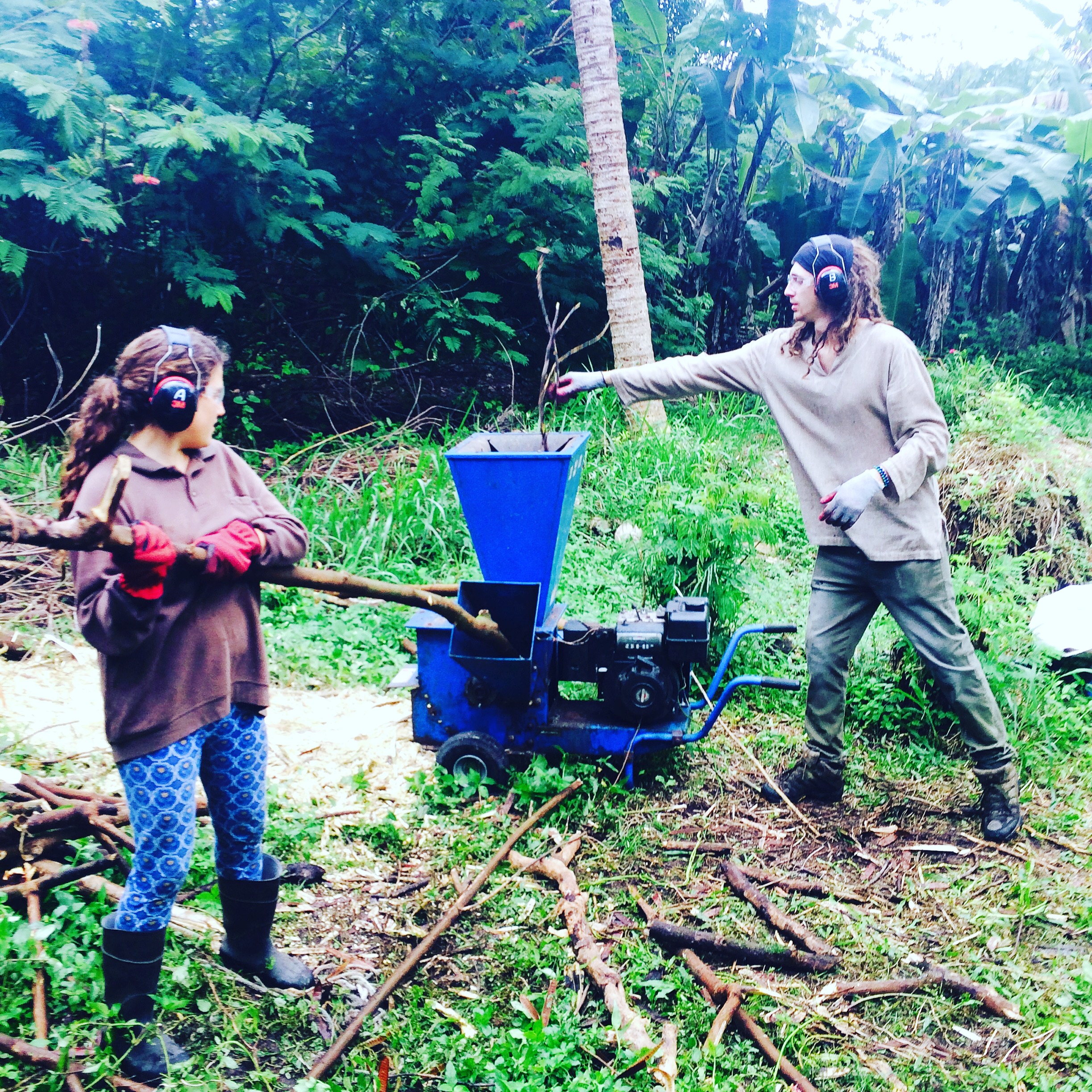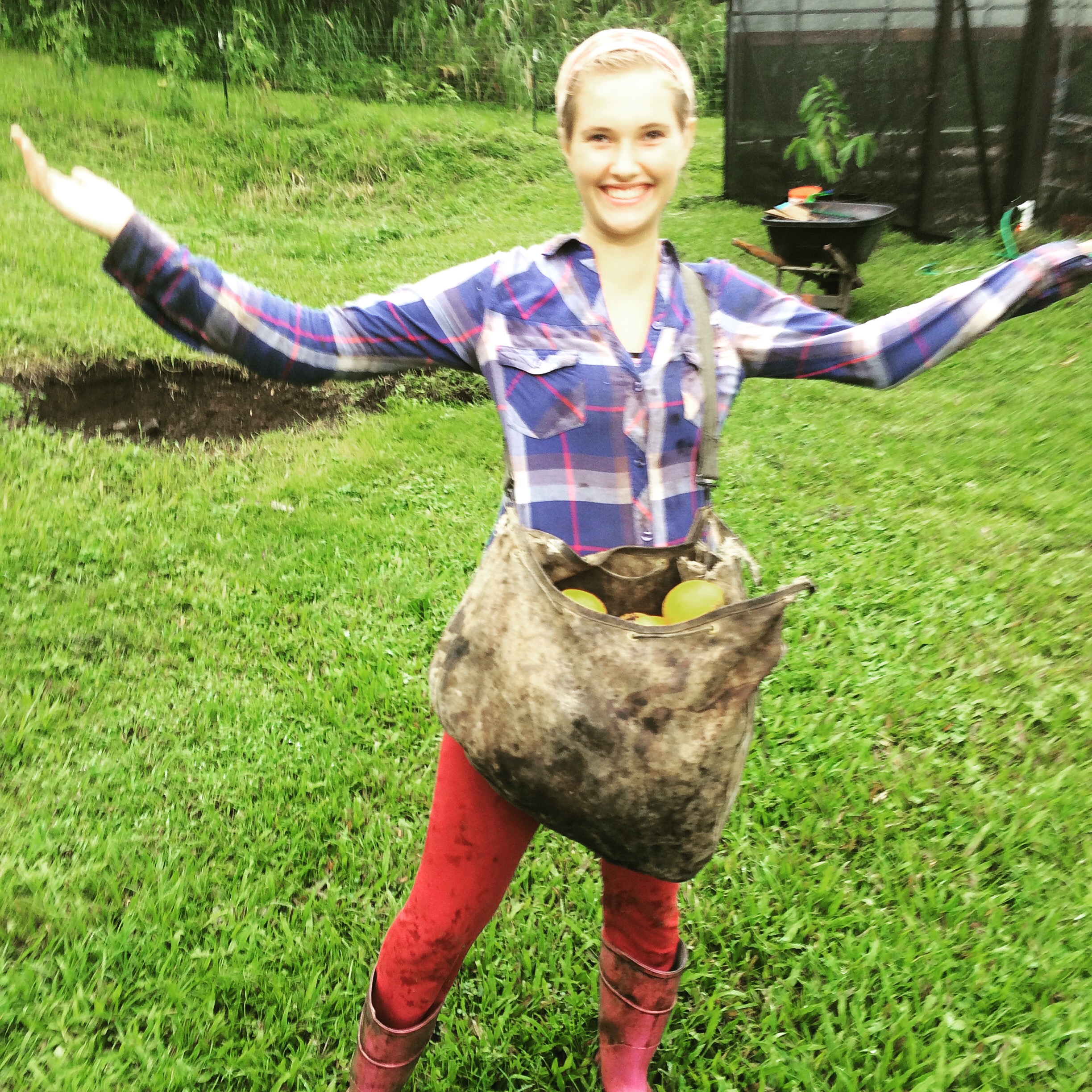 Raw Vegan Community Activities and Interactions
Through the day we have a handful of activities for the Kanekiki community. Sometimes we have community meals, other times we have meetings where we sit and talk or play authentic relating games. Sometimes we take classes to practice nonviolent communication. Lately I have been teaching yoga classes which has been really fun. We also tend to watch movies at night which can be very fun, especially if we do it in large groups.
All the activities in the community that involve food are raw but there are also things to do outside Kanekiki for those who are still eating a cooked vegan diet. There is a market on Sunday morning which we all go to, there is also a bar on Wednesday where you can get cooked foods. Tuesdays there is an offering of tacos on a farm nearby. Even if you don't eat raw, there are plenty of options around and people with whom you can connect and interact.
My Personal Kanekiki Farm Review & Living in a Raw Vegan Community
So far I've had an AWESOME experience at the Kanekiki raw vegan community. I must admit I was a bit disappointed at first because not everyone here eats raw but I now came to accept this fact and I am loving things the way they are. It is good to know that at least inside the farm we are still a raw vegan community.
More than anything I was concerned about moving to this tropical weather and all the mosquitoes flying around. Honestly, after a week of transitioning neither bother me anymore.
The group here is very loving and the work is a lot of fun. I haven't exercises as much as I was hoping but that may change with time. I feel like I am still settling in. I am planning on staying here for longer, one more month at least, perhaps three or more. We will see.
I hope you enjoyed this Kanekiki farm review. If you have any comments or questions about what it is like to live in this raw vegan community please let me know. Enjoy! =D … About Me
Recommended Reading:
For those of you interested in exploring the raw vegan diet and/or fruitarianism, I strongly recommend you read the books below. They are some of the best of these topics and can help you immensely on this transition.
If you are interested in coming to the Kanekiki farm, I also recommend you read the books on the second row since we practice nonviolent communication and radical honesty on a daily basis.